Corsetti has written a wonderful book. It's like reading a fine novel except it's all true. For aviation people it is also a valuable safety lesson. The author deserves praise and thanks. – Bob Buck author of North Star Over My Shoulder – Back cover endorsement
Tells a compelling and interesting story that exemplifies some of the complex decision-making pilots are faced with regularly. Gregory Feith – Former NTSB investigator and Host of the History Channel's Feature Show: Secrets of the Black Box – Back cover endorsement
Curt Epstein – Aviation Int'l News – Click here for the full review
…Corsetti weaves a story of an airplane type pushed to the edge of its performance limits on a non-stop route between New York and St. Maarten; confusion in emergency protocols between the ONA flight crew and the ALM cabin crew; a non-functioning PA system; and a possibly faulty fuel totalizer, all of which combined in a "perfect storm" in the days before safety management system (SMS) culture made risk analysis an industry touchstone.
Medina Gazette – Click here for the full review
Corsetti writes with startling clarity of the events leading up to the ditching of the DC-9 airplane, the actual ditching, the rescue efforts and then the post-flight investigation. Because the author interviewed individuals who survived the crash, when the airplane goes down, readers are seeing and hearing everything that's happening. – Sandra Fahning
Corsetti weaves a tale full of detail, descriptions, and woe in the telling of the crash of ALM Flight 980. – Brian's Book Blog (Audiobook review) – Click here for the full review
Readerviews.com
The book "35 Miles from Shore: The Ditching and Rescue of ALM Flight 980" is a very interesting and well-researched volume of fact. Mr. Corsetti left no stone unturned in his detailed book of this accident and the rescue that followed. His description of the aftermath of the crash, the anguish of the survivors after the ditching, brought the reader right into the midst of the action. – William Phenn
Library Journal
This well-researched, fast-paced study vividly re-creates the chain of errors that resulted in the catastrophe, the harrowing rescue missions, and the mixed effects of the tragedy on the subsequent lives of the crew, survivors, and rescuers. — John Carver Edwards, Univ. of Georgia Libs., Cleveland
Front Street Reviews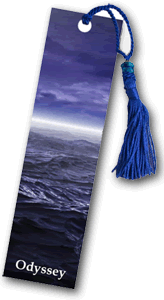 35 Miles From Shore by Emilo Corsetti III is the most astounding non fiction book I have ever had the pleasure of reading. Extremely detailed, well researched and action packed, this book is a don't put down book until it's finished, Wow!! – Terry Studer.
Foreward magazine
Frightening Flight. On May 2, 1970, ALM Flight 980 from New York to St. Maarten was forced to land in the rain-swollen Caribbean, where it floated for ten minutes before sinking in deep waters. How the fifty-seven passengers survived for an hour and a half in the shark-infested waters until the Coast Guard, Marines, and Navy arrived to the rescue, is harrowingly told here. — Karl Helicher. Foreward magazine
New Book Reviews
This gripping account of a tragedy, with heroes galore, is mesmerizing reading. Corsetti's minute by minute style doesn't miss a thing. A 4 star Rating! — Ron Watson. New Book Reviews
CJ. Light My Kindle
I truly enjoyed the book. It was a fast read, unbelievably well-researched, and extremely interesting. Even if you're not much of a non-fiction reader, this is an entertaining book that can capture your attention just as easily as a novel. — CJ. Light My Kindle